For Love or Vengeance
by Caridad Pineiro
Re-Released July 2015
Originally Published
September 2013
Entangled Ignite
ISBN 9781622662937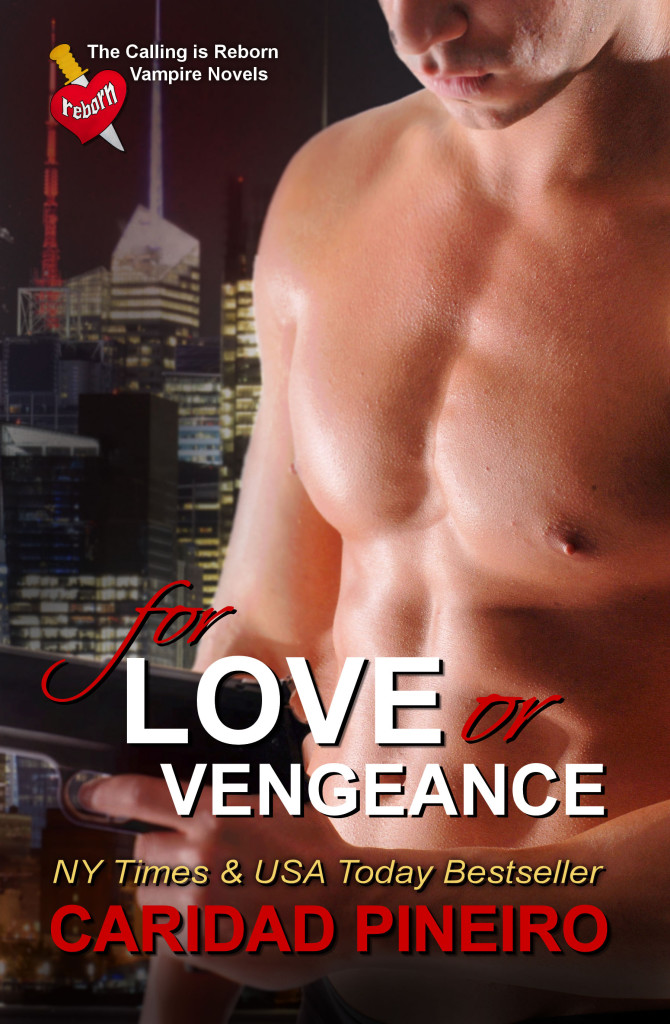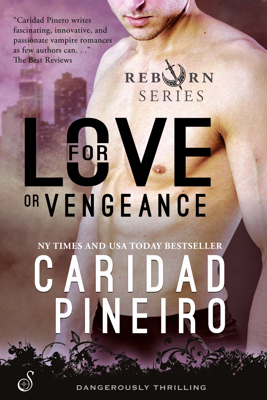 What's a goddess to do when her job is to mete out justice?
FBI Agent Helene Alexander is Nemesis, the Goddess of Vengeance and she has a job to do or her days on Earth as a goddess may come to an end. To accomplish her mission, she has lived with a ends-justify-the-means attitude for centuries. That is until her sexy new partner Miguel Sanchez has her wondering what it would be like to be more human for a change.
He's carrying the weight of guilt for a death that could have been prevented . . .

FBI Agent Miguel Sanchez watched an innocent bystander get caught in deadly crossfire and so he knows what can happen if his partner should get careless with her quest for justice. Her cannot tolerate her harsh ways and brash attitude, but it's hard to ignore how hot she is and the soft center he sees beneath her hard façade.
A dangerous serial killer will test their newfound love and risk their lives . . .

When the "Broadway Butcher" strikes again, Helene and Miguel are pulled into an investigation that will force them to face their greatest fears and their beliefs about finding justice for the killers victims. In a battle for life and death, Helene will have to choose between exacting justice or saving the life of the man she loves.
Order
Amazon
Paperback
B&N
iBooks
Page Foundry
Oyster
Scribd
Reviews
4.5 Stars – My Book Addiction and More: "Fast paced, I read it in one setting. Well written, . . . engaging,charismatic characters who will steal your heart . . . (Y)ou will have to read "For Love or Vengeance" to learn the secrets of Miguel and Helene. You will not regret or be disappointed. A must read for anyone who enjoys Paranormal romance with a few twists and turns. Well done, Ms. Pineiro."
Excerpt
If you can't see the excerpt below, you can click here to read it.
FOR LOVE OR VENGEANCE Vampire Romantic Suspense – THE CALLING/REBORN series by Caridad Pineiro