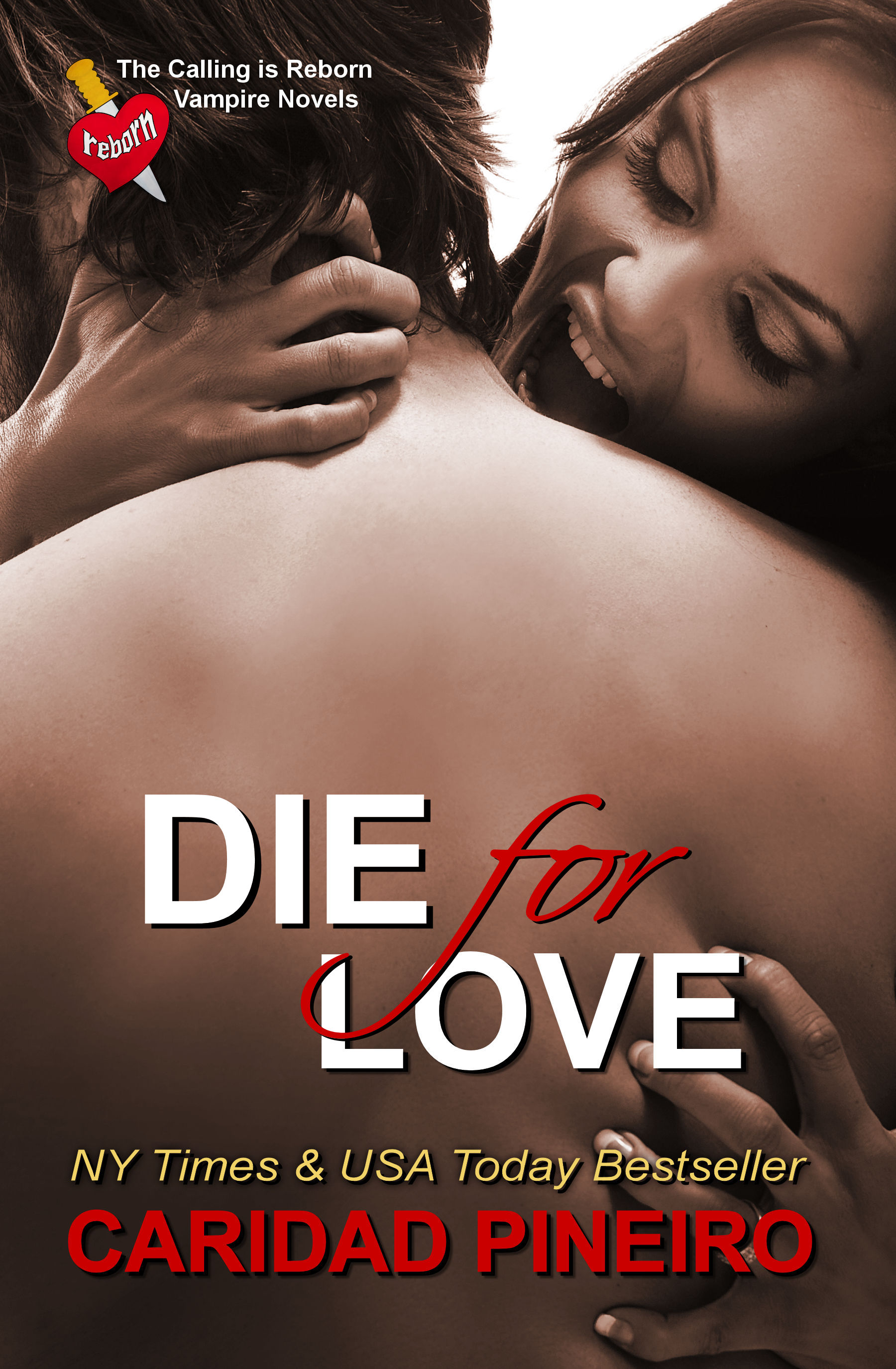 DIE LOVE
by Caridad Pineiro
December 2013
Entangled Ignite
ISBN-13: 9781622664320
Re-Released 2015

She never thought she'd fall in love with a dead man…
But FBI Agent Diana Reyes couldn't resist sexy Southern vampire Ryder Latimer. After years of fighting the good fight together, it's time for the happily-ever-after, but life just isn't fair. Diana is expecting, but the pregnancy is taking a toll on her precarious health. To save the baby and Diana, she and Ryder must make a most difficult choice: turn Diana into a vampire or risk losing both her and the baby. Only to do that, Ryder risks the wrath of being sanctioned by the Slayer Council.
A danger from the past will force her to choose duty over friends and her lover…
Dhampir Michaela Ramirez's position on the Slayer Council is fragile at best, but buoyed by the support of newfound vampire friends and her lover, FBI Director Jesus Hernandez, Michaela is moving away from her quest to find the vampire who sired her and killed her mother. But that past will soon come to haunt her and force her to choose between the lover who fulfills her and the friends who helped save her life in order to have justice for her mother and the Slayer Council.
Ryder Latimer lived without love for centuries and can't imagine doing it again…
Ryder's immortal life was empty until Diana Reyes charged into it. Now she is his wife and expecting his child, something he never thought possible. He would do anything to save them, including risking his own life in a fight against the Slayer Council and the vampire who wants to see Michaela dead.Order
Amazon
B&N
iBooks
Kobo
Scribd