December 28th, 2013
THE CALLING series is REBORN for Entangled Ignite
DIE FOR LOVE Release is here!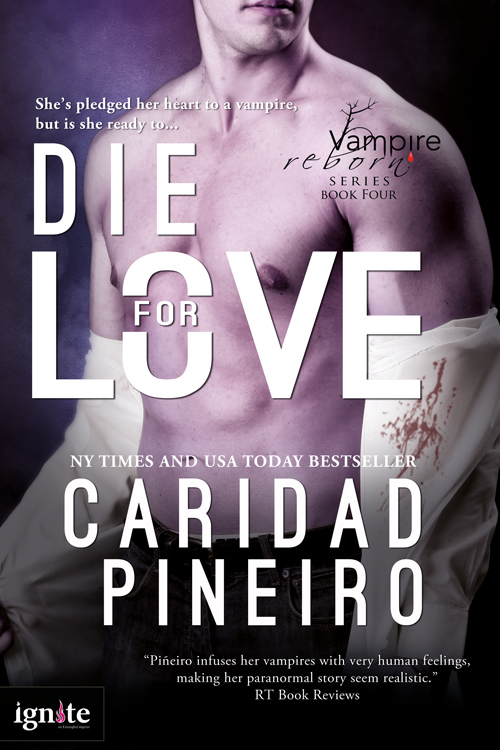 I'm so excited to say that DIE FOR LOVE is finally here! This is the climactic finish of the story arc for Diana and Ryder and an action-packed romance with dhampir Slayer Michaela Ramirez and FBI Assistant Director in Charge Jesus Hernandez. You may remember them from HONOR CALLS and now you'll get to see their entire story.
I'm very excited about all that goes on in this book and what it sets up for future books in the series. Many of you have been asking and yes, there will be more books. I'll shortly be at work on VAMPIRE REBORN which will be a novella centered around Ryder and all the changes with which he's dealing. Hopefully that will be available in March of 2014. That will be followed by FIGHT FOR LOVE which will add more to the Diana and Ryder relationship, but also explore the workings of the Slayer council and the source of their power.
Many of you have also asked if Foley will ever get his story and the answer is a also a big yes! I just have to find the right woman for this very interesting and unique character.
Releases in THE REBORN (formerly THE CALLING) Vampire Novels
FOR LOVE OR VENGEANCE #1 in the REBORN series available September 23.
TO LOVE AND SERVE #2 in the REBORN series available on October 28.
BORN TO LOVE #3 in the REBORN series available on November 25.
DIE FOR LOVE #4 in the REBORN series available on December 30.
Thank you all for your support and friendship. It means the world to me!
| | |
| --- | --- |
| Newsletter Signup! | Follow me! |