January 13th, 2016
THE CALLING series is REBORN
What's the What with THE CALLING IS REBORN series
I'm happy to say that I've gotten the rights back to some of the newer stories from the publisher. What does that mean for you? I was able to publish BORN TO LOVE with added content, I bundled the first three books into a specially priced box set for you and the books are in print!
The books have all new covers, so look for these new editions at your online retailers.

FREE on Kindle Unlimited
If you subscribe to Kindle Unlimited, read all the latest books in the series on Kindle Unlimited!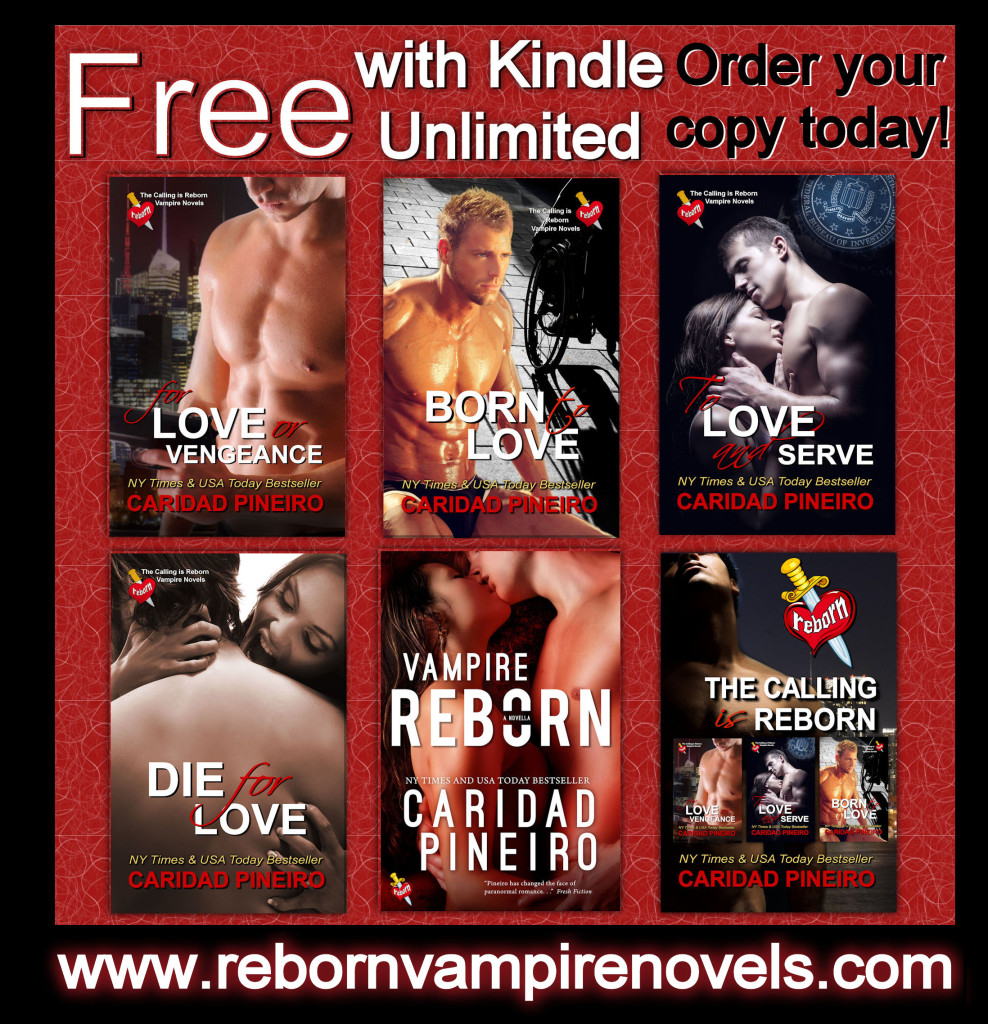 FIGHT FOR LOVE will be available in mid-2017
Thanks to those of you who have called to ask about FIGHT FOR LOVE, the next story in THE CALLING IS REBORN series. I have been working on this story and hope to have it for you in mid-spring 2017. The story has been harder to write than I thought due to work demands and other writing obligations, but I promise I will have it for you soon!
Newsletter Signup!
Keep up to date on new releases, contests, and other fun stuff with Caridad's Newsletter!

Email

Preferred format for emails:




Text

HTML