March 4th, 2013
BORN TO SERVE Release Date
Thank you to those who pre-ordered BORN TO SERVE, the return of Diana and Ryder and the relaunch of THE CALLING series as THE REBORN Vampire Novels.
You may have gotten a notice that the book is not available and that's due to a glitch while my publisher, ENTANGLED PUBLISHING, and MacMillan coordinate their new distribution channels.
BORN TO SERVE will be released this year, probably in the summer of 2013. As soon as I have a definite date for you, I will be sure to post!
THE CALLING Returns with KISSED BY A VAMPIRE!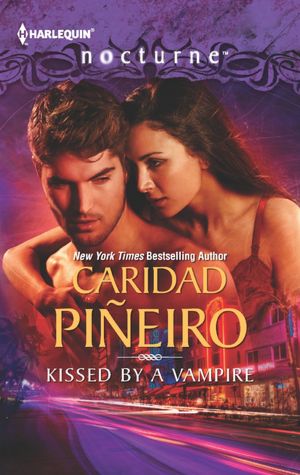 After so long, I'm very happy to say the next book in THE CALLING vampire series is here! KISSED BY A VAMPIRE is available on October 16 from Harlequin Nocturne.
Ever since Stacia appeared on the scene in DEATH CALLS and then again in DESIRE CALLS, I knew that I had to find a way to give her a happily-ever-after. There was something about her deep loneliness and the outrageous behavior that she uses to hide it that really called to me. I hope you'll enjoy her story when it's released in October.
Here are some of the first reviews for KISSED BY A VAMPIRE:
RT BOOK REVIEWS, (4 1/2 stars): "It's quite interesting how Pineiro manages to separate Stacia's vampire nature from her kinder human instincts in this compelling read with sexy characters and an exciting storyline."
FRESH FICTION: "KISSED BY A VAMPIRE is filled with action, passionate encounters and deep emotions that will grip the reader from page one and not let go. Alex and Stacia are at first glance a diverse couple but if you look deeper, as I believe the author intends, you will find two lonely people who find what they need in each other. KISSED BY A VAMPIRE is another Harlequin Nocturne winner."
THE READING CAFE: "KISSED BY THE VAMPIRE is a wonderful and emotional storyline of suspense and romance. Betrayal by someone you love is one of the hardest things to overcome, and it is no different in the world for an ancient vampire who believed that loved had passed her by. And to be accepted for the person you are, is one of the most surreal events in a long and lonely existence. Caridad writes an amazing story where the HEA is well deserved for everyone involved."
HARRIET KLAUSNER, #1 Hall of Fame Reviewer: "The latest action-packed Calling paranormal romance (see Fury Calls and Blood Calls) is a fast-paced romantic urban fantasy starring an elder vampire and a DEA human. Fans will enjoy their Miami joyride as they team up in love to rescue the girls and take down the vicious criminals."
Current Releases
| | | |
| --- | --- | --- |
| Available Now | Available April | Available May |
| | |
| --- | --- |
| Newsletter Signup! | Follow me! |